Welcome to Seams to Be Quilt Shoppe! Our large selection of novelty fabrics, panels, and softbooks from well-known manufacturers ensure you will find everything needed to make your project unique and special.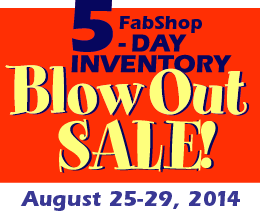 Check out our "New Items" page. These are items that have been added within the last 30 days.


Located in Nebraska, our online fabrics are available to ship right to you. Novelty fabrics for both adults and children include outdoors themes including hunting and fishing, sports, children's cartoon characters, superheros, hobbies, and travel themes, fruits and vegetables and much more. New items are constantly added to our online shop, so check back from time to time for our latest fabrics!

Browse our photo gallery to see the quilts created by our customers. Call or email us today for the quilting fabrics needed to create your special quilt. We are looking forward to serving you
Click here for a video showing how to add lights to your wallhangings
Click here for a great video on creating a quick and easy baby blanket.


Seams to Be Quilt Shoppe is a fabric business located in Nebraska specializing in novelty quilting fabric and much more! If you have any questions please feel free to contact us today!